me and Vince fished a tourney this weekend. Got our asses handed to us Saturday, the weather was awful. We managed our 8 fish limit though but nothing too big. Now, Sunday was a different story. We beat the snot outa the fluke. We were only keeping fish over 20" for the tourney and we managed to boat 22 keepers sized fluke without a problem. Vince had the biggest for the day at 26" and we had a couple 24 & 23" fish. Today was a good fluke day. Fishing is pretty good Nice work Vince, I'll be entering your fish in the fluke contest but I have you beat already. Haha. Oh yea, we won the tourney.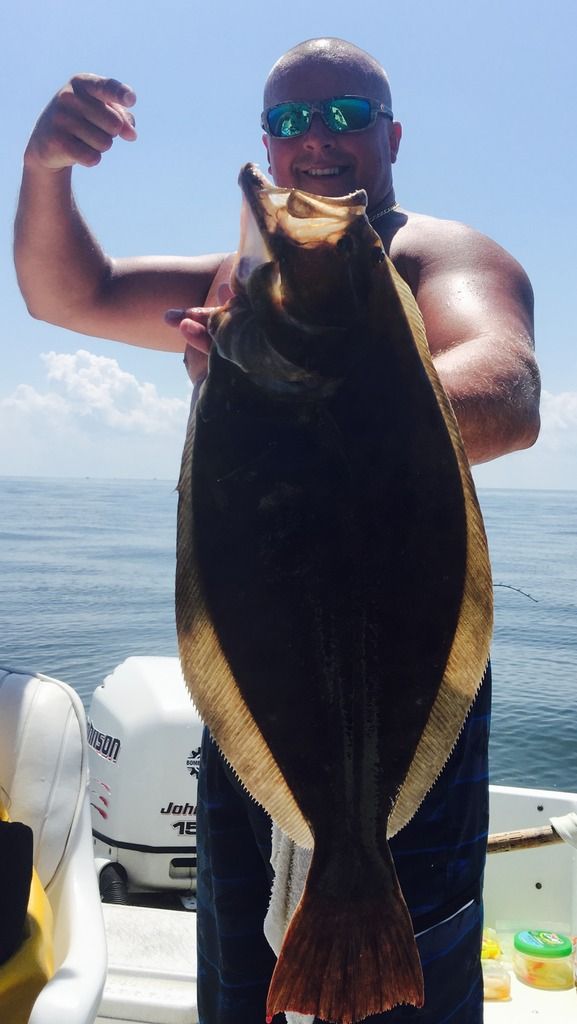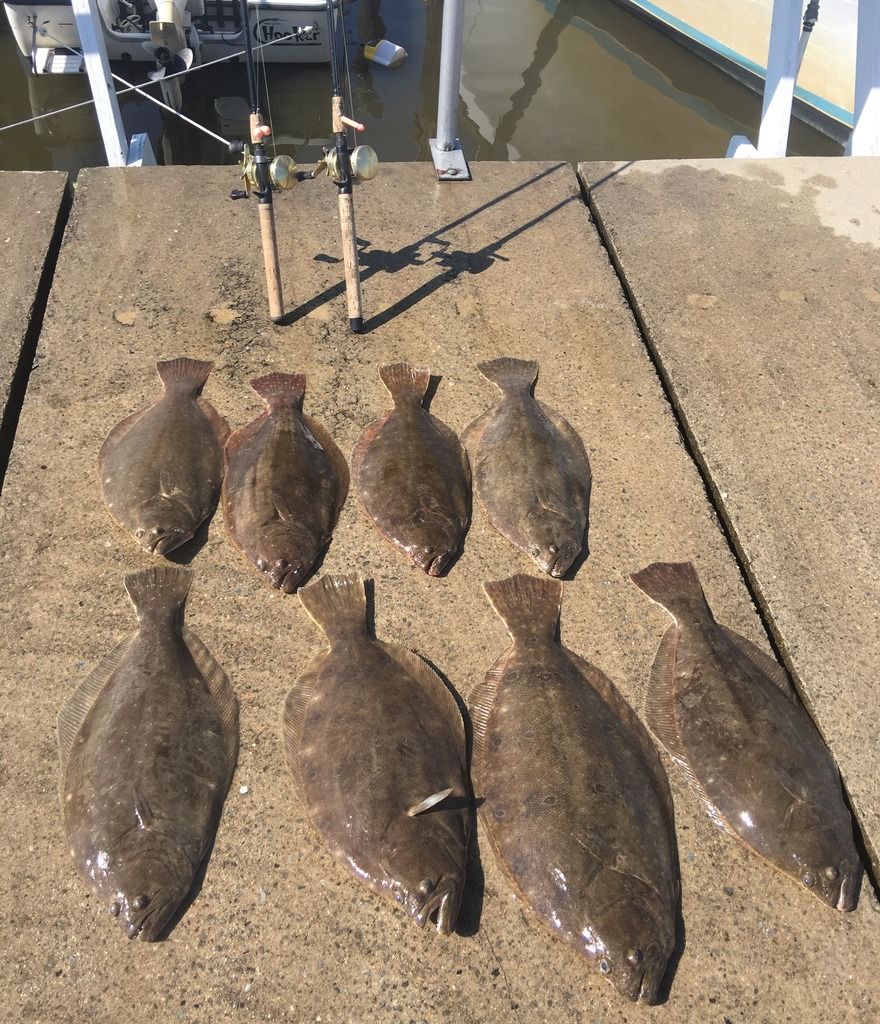 High Class "HOOKER"
2014-2015 Whitetail Contest Champs. "Team Bow Jobs"
2016-2017 Whitetail Contest Champs. "Team Bow Jobs"
Fluke contest champ 2016, 26 1/4"
Fluke contest champ 2015, 27 1/2"
Droptine
Posts: 1987
Joined: Thu Jan 30, 2014 9:49 am
Location: South Jersey
---
Congrats for winning the tournament Hooker and Vince on an outstanding catch....nice job Vince what a year your having.....
y buck
Posts: 189
Joined: Sat Jul 12, 2014 6:25 pm
Location: South Jersey
---
Hooker & Vince,
Congrats on winning the tournament. Way to get it done.
12 Pointer
Posts: 1575
Joined: Sun Nov 18, 2012 6:35 pm
Location: Philadelphia
---
nicely done

Sent from my SM-G930V using Tapatalk
earse the flock boys
12 Pointer
Posts: 1345
Joined: Mon Nov 19, 2012 3:45 pm
Location: norwood,pa
---
omg Saturday we got beat up awful is an understatement.ever see a hydrasport get serious air time? ha. was soo much nicer sunday and all conditions were in our favor for an outstanding day , we had a blast !!!
[flash=]slayer of all edible fishes and deers[/flash]
6 pointer
Posts: 476
Joined: Thu Feb 20, 2014 9:31 am
---
Nice work!! You guys killed it!!!
Droptine
Posts: 3466
Joined: Tue Sep 11, 2012 9:55 am
---
Nice job guys!! Congrats!!
A country boy WILL survive! Country living isn't a way of life..it's the ONLY way to live life!!

Pro Staff Covert Trail Cameras
http://covertscoutingcameras.com/products/cameras/
President Tri-County Longbeards
http://www.christianbowhunters.org/
Droptine
Posts: 5975
Joined: Thu Aug 23, 2012 1:02 pm
Location: Pittsgrove, South Jersey
---
thanks for sharing men
Keep the tradition alive. Take a youngster hunting or fishing!
Droptine
Posts: 5203
Joined: Thu Aug 23, 2012 9:38 am
Location: Washington Crossing, pennsylvania
---
Hooker for some reason I am not surprised you won a fluke tournament! Congrats guys!
Droptine
Posts: 3412
Joined: Thu Oct 04, 2012 7:43 pm
Location: Philadelphia
---
nice work guys great job on the win also
45 lb Hoyt Dorado Recurve ( at my draw length its right about 50 lbs)
500 Gold Tip traditional xt arrows
Grizzly Stik silver flame and Maasai broadheads

SLAYEROFDEER
Stickbowkilla
Droptine
Posts: 3497
Joined: Wed Apr 03, 2013 4:02 pm
Location: New Jersey
---
---
Who is online
Users browsing this forum: No registered users and 5 guests