So I took two of my girls fishing the other day. The whole trip was to give them the experience and it was all about them. Starting off with getting them all excited the night before. It was easy waking them up in the morning and our first stop was breakfast at the marina, Higbees. After they ate we looked at the boats along the marina and then we loaded mine up. Took them on a 6 mile easy ride to some fishy water. They were excited and cared more about catching a shark then anything. We snagged some bunker for bait and also rigged up with shedder crab. The bunker got constant attention from bluefish that really gave my girls a workout. They caught their sharks , a bunch of blues and even a few fluke while anchored. We fished at their pace and when my youngest was done we headed in. The best part of the day was the conversations, I was asked and got to explain everything and anything they saw.... Why dad??? Haha. Anyway we had a fun and rememberable day that I captured on video to watch in the future. What a blast.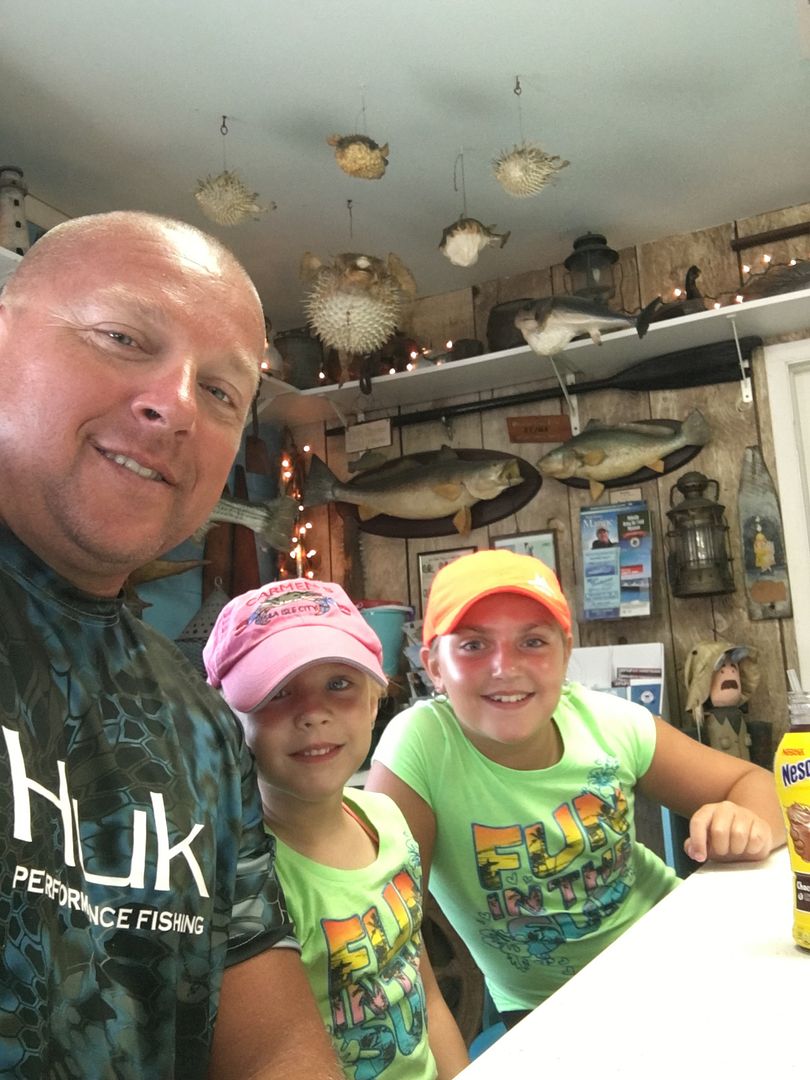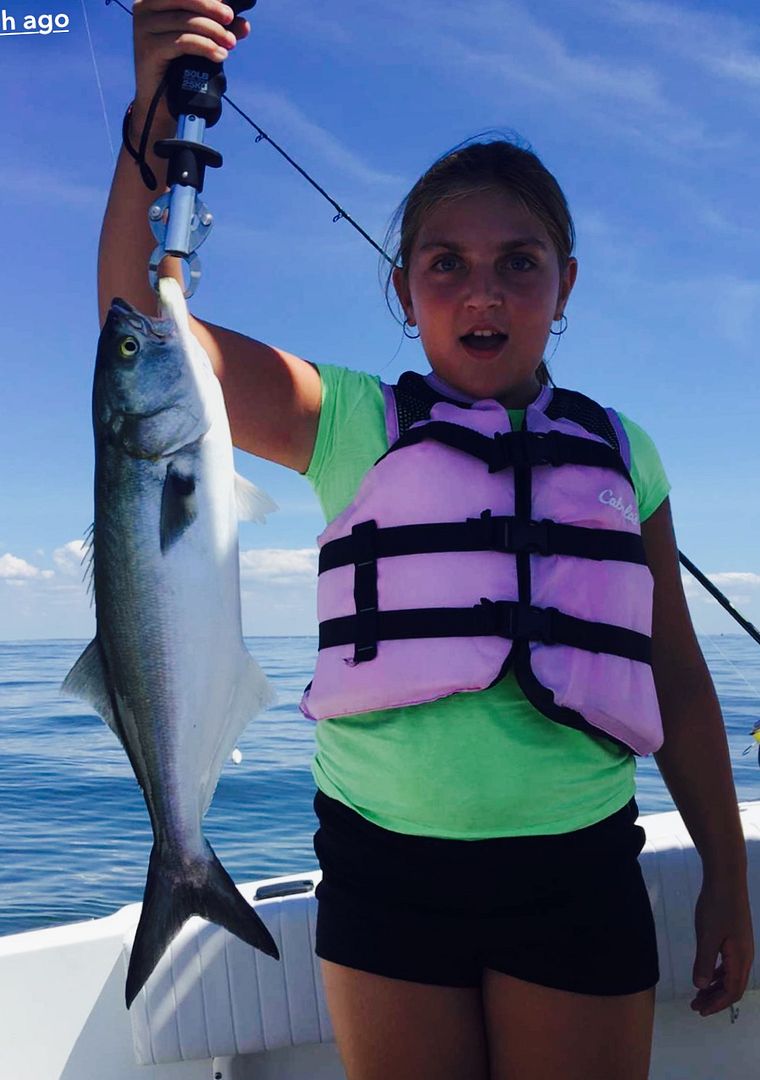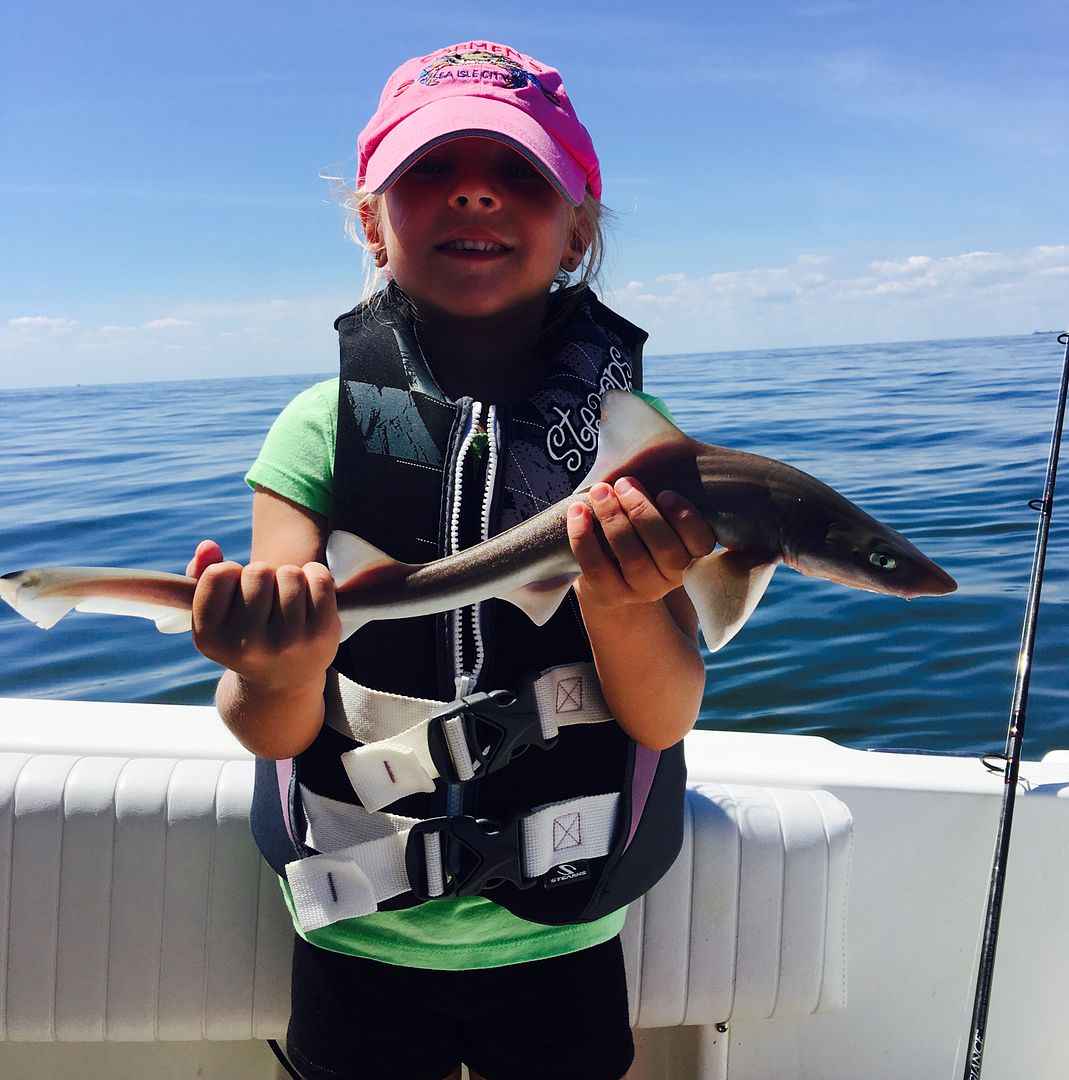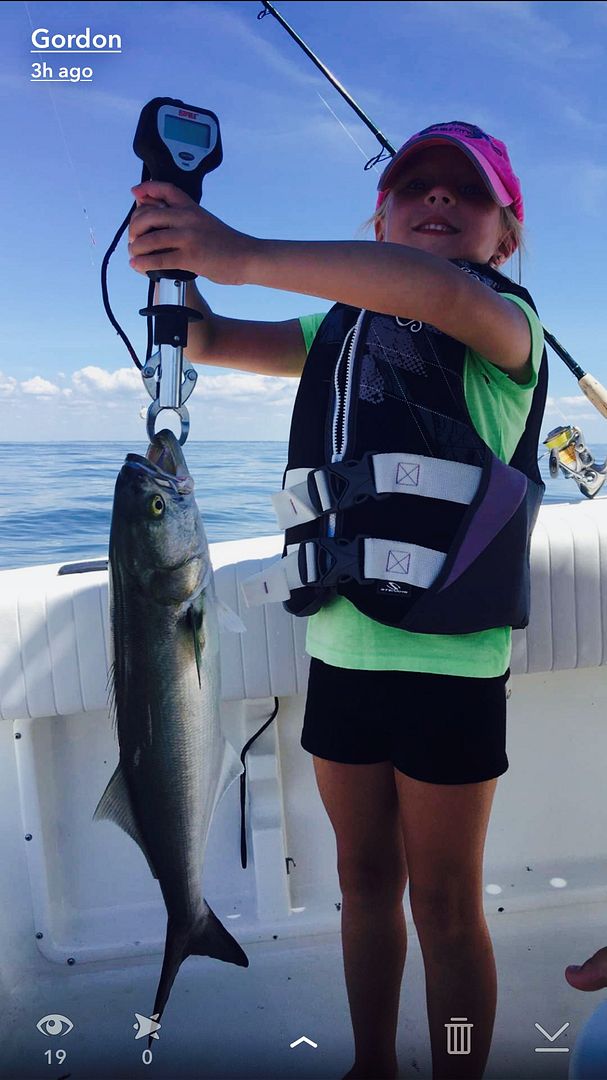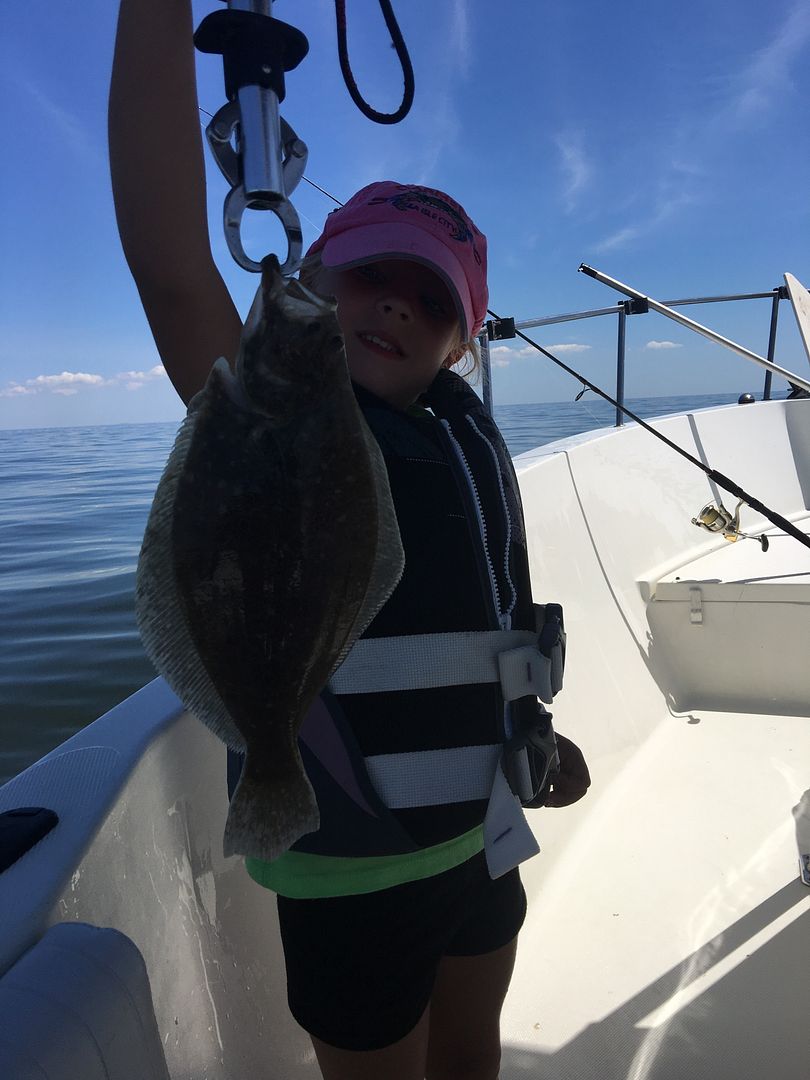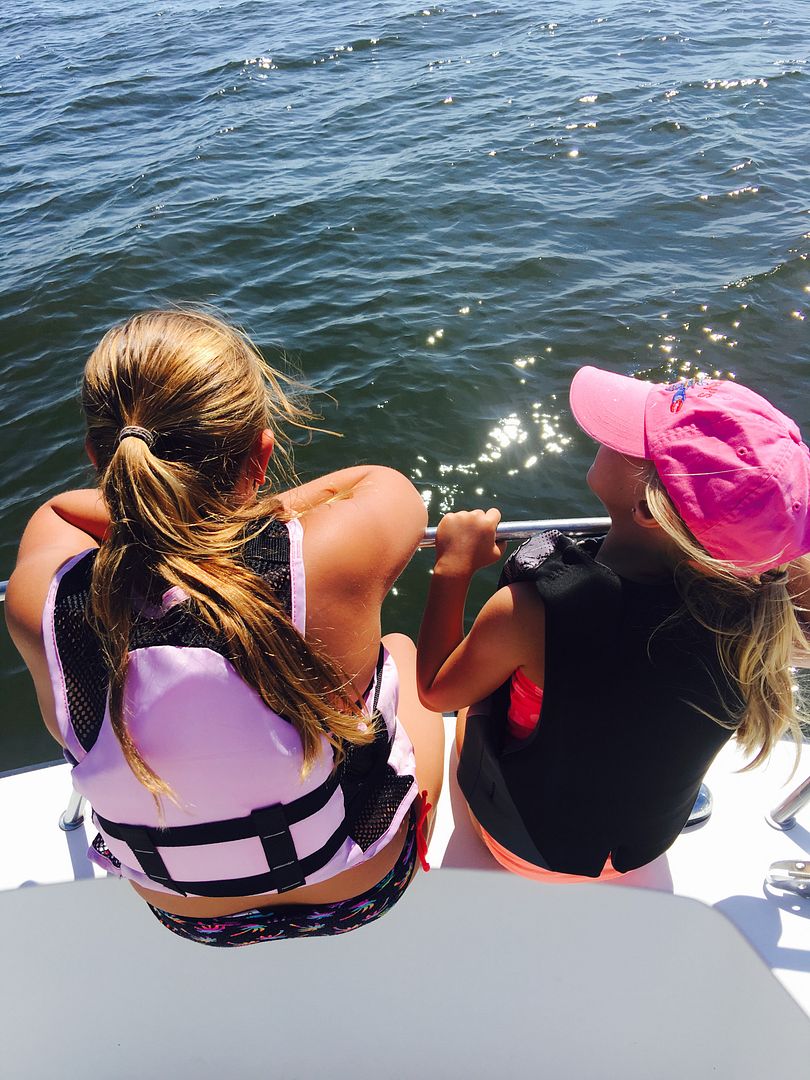 High Class "HOOKER"
2014-2015 Whitetail Contest Champs. "Team Bow Jobs"
2016-2017 Whitetail Contest Champs. "Team Bow Jobs"
Fluke contest champ 2016, 26 1/4"
Fluke contest champ 2015, 27 1/2"
Droptine
Posts: 1987
Joined: Thu Jan 30, 2014 9:49 am
Location: South Jersey
---
Hooker that's awesome!! That's what it's all about!!! Great story and another day on the water!
8 Pointer
Posts: 645
Joined: Fri Mar 18, 2016 2:55 pm
Location: Port Norris, NJ
---
Way to go Dad they had fun as you can see by their faces...Now it's Pop-Pops turn to take them crabbing... I'm sure they will like that trip....
y buck
Posts: 189
Joined: Sat Jul 12, 2014 6:25 pm
Location: South Jersey
---
Hooker,
That was a priceless day with your girls. That brings memories back when I took my girls out fishing. Way to go Dad.
12 Pointer
Posts: 1575
Joined: Sun Nov 18, 2012 6:35 pm
Location: Philadelphia
---
Nice
Memories for sure nothing like making your kids day
8 Pointer
Posts: 692
Joined: Fri Sep 14, 2012 9:03 am
Location: NJ
---
Way to go Dad. That's time together that they will always remember. Dad of the year award.
My biggest fear is that when I die my wife will sell my guns and fishing rods for what I told her I paid for them.
6 pointer
Posts: 524
Joined: Fri Apr 04, 2014 8:05 am
Location: Somers Point, NJ
---
Yes sir, post was right!! That was the best, memories I'm sure they will remember forever!!!

Nicely done Pop
A country boy WILL survive! Country living isn't a way of life..it's the ONLY way to live life!!

Pro Staff Covert Trail Cameras
http://covertscoutingcameras.com/products/cameras/
President Tri-County Longbeards
http://www.christianbowhunters.org/
Droptine
Posts: 5975
Joined: Thu Aug 23, 2012 1:02 pm
Location: Pittsgrove, South Jersey
---
Wtg dad thats a great day right there. I think this is the firat time hooker put a fiah report up that he is not holding any fish the girls must of out fished him. About time someone out fishes this man
45 lb Hoyt Dorado Recurve ( at my draw length its right about 50 lbs)
500 Gold Tip traditional xt arrows
Grizzly Stik silver flame and Maasai broadheads

SLAYEROFDEER
Stickbowkilla
Droptine
Posts: 3497
Joined: Wed Apr 03, 2013 4:02 pm
Location: New Jersey
---
great write up very sharp photos , thanks for sharing another family outing with all of us Hooker
Keep the tradition alive. Take a youngster hunting or fishing!
Droptine
Posts: 5203
Joined: Thu Aug 23, 2012 9:38 am
Location: Washington Crossing, pennsylvania
---
Nice day hooker good to see you paying them back for tying your rigs this season
enjoy these times it won't be that way for long !
spike
Posts: 56
Joined: Thu Feb 04, 2016 11:25 pm
---
---
Who is online
Users browsing this forum: No registered users and 4 guests